Goals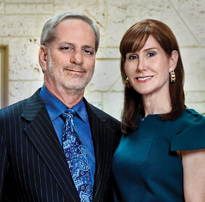 Fulfilling Education's
Vast Potential
The University of Miami's remarkable achievements are the direct result of a clear vision and relentless focus on getting better every day. These achievements, in turn, attract outstanding students and faculty, further improving the quality of education and research at the U. Today the University is, indisputably, one of the world's great academic institutions.

Continuing this cycle of progress demands strategic investments in institutional priorities such as innovative interdisciplinary programs, state-of-the-art facilities, and the recruitment of outstanding scholars. Student scholarships offer outstanding philanthropic opportunities. And, to ensure the University's long-term stability, its endowment must be greatly strengthened. The University of Miami's commitment to excellence has inspired, in our own family, a tradition of service to the University for more than 85 years. The Momentum2 campaign promises to increase the University's beneficial impact in countless ways—including many that none of us can yet imagine. We invite you to join us in this historic initiative.

Leonard and Jayne Abess
Momentum2 Campaign Chairs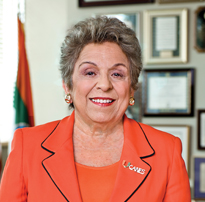 Becoming the Next
Great American University
The University of Miami is one of the great success stories of U.S. higher education. Fueled by our transformational Momentum campaign, which inspired record levels of generosity among alumni, friends, and partners and ultimately raised $1.4 billion, the University made historic progress during the past decade. In recent years the University's ambitious goals and boundless energy have continued to attract powerful support.

Yet it is not the University of Miami way to rest on its laurels. With our dynamic leadership in place and a well-crafted plan for our future, we are poised to make even more extraordinary contributions in the years to come. We will prepare tomorrow's leaders, cure devastating diseases, develop indispensable technologies, and build societal and environmental well-being.
By investing in vital resources at this pivotal moment, Momentum2 will reward our shared commitment and multiply the University's beneficial impacts on our community and the world. We are eager to have you at our side.
Donna E. Shalala
President

Key Campaign Goals
Scholarships and Student Support
$ 210M
Faculty Support and Research
$ 580M
Programs and General Support
$ 470M
New Buildings and Facility Improvements
$ 340M
TOTAL
$ 1.6B
Momentum (2001-2007)
$ 1.4 billion raised
Momentum2 (2008-2016)
$ 1.6 billion goal
TOTAL: $3 billion to propel the University of Miami into the uppermost echelon of higher education in the U.S.