Downloads

Bold Breakthroughs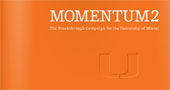 The University is building on its historic achievements to dramatically expand its impact.
Maintaining Momentum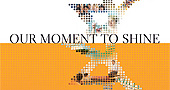 Revisit highlights from the first Momentum campaign in the 2008 wrap-up report, Our Moment to Shine.

Use the downloads below to add the Momentum2 campaign to your website. For questions or assistance, e-mail umcommunications@miami.edu.
Note on web-based references to Momentum2: All references to the Momentum2 campaign in web page body text should be italicized. If the reference appears in a navigation bar, it does not need to be italicized. There is no space between the "m" and the "2" in "Momentum2."
RSS (Real Simple Syndication) Feed
Use this link to subscribe to the news feed for the campaign.
Momentum2 Logos/Campaign Signatures
Official Vertical Campaign Signature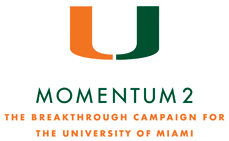 Official Horizontal Campaign Signature

For Web Use: Gutter Banner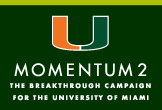 Gutter banner above can be used as a banner link to the Momentum2 website. The image should link to http://www.miami.edu/momentum2
"My U" for the Momentum2 Faculty and Staff Campaign Logos/Campaign Signatures
Official Campaign Signature with Tagline

Official Campaign Signature without Tagline