MIAMI MAGAZINE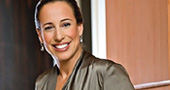 Read article about campaign vice chair and UMAA past president Dany Garcia
A TRUE 'CANES CAMPAIGN

With more than 157,000 living alumni in 50 states and 148 foreign countries, the spirit and loyalty to the U that link 'Canes past and present become stronger every year.
The first Momentum campaign saw alumni participation rates rise to nearly 20 percent, while alumni giving totaled a record $376 million—a groundswell of support that made history and ushered in high-profile new achievements at the U. Momentum2 offers exciting opportunities to consolidate and build on those achievements and help the University attain unprecedented levels of success in all its missions.
Many employers will match gifts to the University, doubling the impact of contributions.
Participation at any level delivers powerful support to the University of Miami while raising the University's rankings by grant-making institutions and organizations that evaluate institutions of higher learning. That, in turn, makes your University degree even more valuable.
The Office of Annual Giving
Annual gifts are one of the most popular and convenient ways for alumni to support the University. Composed of gifts that go directly into the University's operating budget each year, annual gifts support top priorities that advance UM's vitality, diversity, and quality. Need-based and merit scholarships are among the most important University priorities. The Office of Annual Giving also lends vital support to academic programs, infrastructure improvements, research fellowships, and faculty recruitment efforts.

Because an annual gift of $5,000 is similar to annual interest on a $100,000 endowment, consistent annual gifts pack impressive power. Gifts can be unrestricted, to be used at the discretion of the University's academic leadership, or designated to specific schools, colleges, or units.

While annual giving revenue and alumni giving have grown in recent years, only about one in every eight alumni are currently contributing to the University. So alumni giving still has plenty of room to grow. Participating in the Momentum2 campaign is a great way to "bleed orange and give green"—and make a great impact on the U in the process.