Endowing Excellence
Faculty chairs and professorships further knowledge while honoring scholars.
From leading insights in complex legal disciplines to enhancing community well-being to pursuing cures for devastating disease, endowed faculty at the University of Miami are advancing knowledge in a multitude of ways.
An endowed faculty chair provides the resources to fund a distinguished faculty member's work, reward academic achievement, and support research breakthroughs or innovative teaching methods. Among the very highest honors a scholar can achieve, endowed chairs are a vital recruitment tool in the highly competitive world of higher education.
Endowed professorships also attract and honor leading scholars in path-breaking fields, providing vital flexibility to meet varied programmatic needs. All such endowments also help lower student-to-faculty ratios and free up University operating funds to meet other financial commitments.
Momentum2 seeks to add faculty endowments across the University. Honoring their donors' name in perpetuity, these gifts will serve to attract and recognize outstanding scholars who bring not only prominence to the University, but the innovation, leadership, and research that inspires students, advances knowledge, and invigorates the entire University community.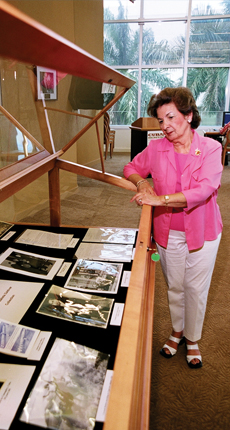 Ways to make a gift: